Hello, Let me know how I can assist you.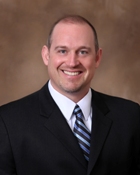 Roger Pinan
Mortgage Originator
Taft Corners Branch
60 Wright Avenue
Williston VT 05495
Office: 802-878-5974
Cell Phone: 802-355-4774
NMLS# 262894
Fax: 802-878-0678
Email: rogerp@nsbvt.com
Business Hours: Monday through Friday 8:00 – 5:00
I have 14 years lending experience. My territory is greater Chittenden County.  Read more about me
Applying online is as easy as 1-2-3. You can apply now in as little as 20 minutes.
Click Apply Now and complete the application.
When you have completed the application, click submit and your information will be reviewed for instant online approval.
I will follow up to answer your questions.
My goal is to provide the highest level of service at competitive rates. I am only a phone call away if you need help. Contact me at 802-878-5974.
Already submitted an application? Check the status of your application now.
Today's Rates

Rates subject to change at any time without notice